Meet the Engineering Development Team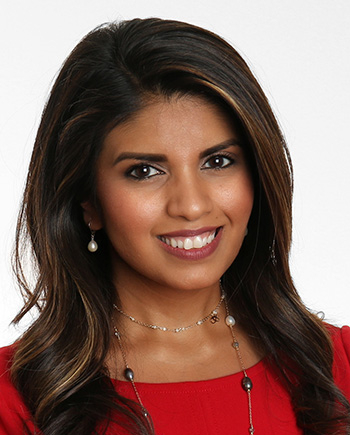 Margarita Pérez Frinsco

Senior Director of Advancement

Email

mperez47

[at]

central.uh.edu

Margarita currently serves as the Senior Director of Advancement for the University of Houston Cullen College of Engineering. She has nearly 15 years of experience within philanthropy serving across organizations ranging from corporate, nonprofit and most recently higher education. Margarita works to build institutional resources to help advance the philanthropic goals of alumni, industry partners and other community organizations. Most recently, she led the philanthropic efforts of the College of Technology during the immensely successful UH-System $1 billion "Here We Go" campaign.

Margarita is a relationship-centered leader with a passion for transformational philanthropy. She graduated with a Bachelor of Arts in Communication from the University of St. Thomas and earned her Master of Business Administration from the C. T. Bauer College of Business at the University of Houston in May 2021.

She is a proud Houstonian and resides in the Near Northside community with her wife, Jessica, son, Gedeón, gray tabby cat, Jules, and German Shepherd dog, Maxine. During her free time, she mentors first-generation STEM Latine college students and serves as the Vice-Chair of The Hollyfield Foundation.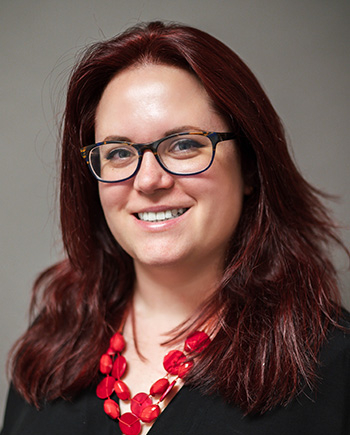 Rachel Steidley

Director of Engineering Relations

Email

rmsteidl

[at]

central.uh.edu

Rachel is the Director of Relations for the University of Houston Cullen College of Engineering. She brings nearly a decade of special event experience to the University. Prior to joining UH, Rachel was the Senior Coordinator of the Special Events department at the Museum of Fine Arts, Houston where she led a team that executed events for internal stakeholders, embassies, astronauts, major institutional and individual donors.

Rachel earned her B.A. in English Literature at the University of Colorado at Boulder ('12). She is a native Houstonian and lives in the East End with her husband, Alex, and their goblin (Australian Shepherd), Ellie. When not at work, she can be found sampling her way through Houston's fantastic food scene, trawling Murder by the Book or Brazos bookstores for her next read or spending time with her family.
Abby Trahan

Development Officer I, Leadership Annual Giving

Email

atrahan

[at]

central.uh.edu

Abby is currently the Development Officer I for Leadership Annual Giving for the University of Houston Cullen College of Engineering. She has been working in fundraising for 3 years throughout the nonprofit sector. Prior to joining the University of Houston Advancement Team, she worked at the Houston Food Bank developing personal relationships with donors through mass communication.

Abby embraced the knowledge of the philanthropic sector by earning a Master's of Public Service and Administration in 2020 from Texas A&M University with a focus on nonprofit management and fund development. She quickly made her way to Houston and is proud to call it her home. Abby resides in the Museum District with her husband, Will. When not working, you can find her at a local park enjoying what nature has to offer, spending time with family, or working on a puzzle.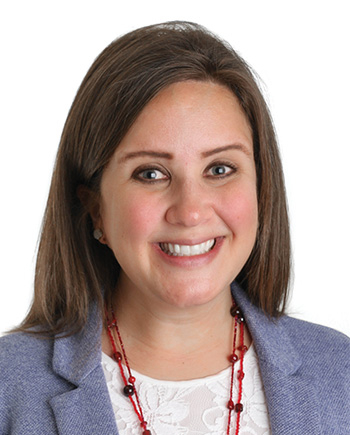 Andrea Ward

Director of Advancement

Email

amward2

[at]

central.uh.edu

Andrea joined the University of Houston Cullen College of Engineering Advancement Team in May 2022 as a Director of Advancement. Before joining the engineering team, she led philanthropic efforts for four years at the university's Division of Student Affairs and Enrollment Services, supporting opportunities housed across the division's 29 university-wide departments.

Prior to working for the University of Houston, Andrea honed her fundraising skills at a variety of notable Houston institutions — including the Houston Grand Opera, Be The Match, and the Leukemia and Lymphoma Society. Before that, Andrea supported multiple fundraising campaigns for Houston area politicians.

Andrea is a proud alumnus of the University of Houston, who achieved her bachelor of arts degree in political science in 2008. She has always called the Southeast side of Houston home and now resides there with her husband, David, daughter, Cailin, and the luckiest black cat, Professor Paw-Paw. Andrea serves on the BARC Foundation Board and can always be found at UH sporting events.